Swedish joy of living and peace of mind
---
Kind people, colourful and well-kept villages and towns, meadows full of flowers, pristine lakes, plus a breathtaking coastal archipelago.
In the heart of the Scandinavian Peninsula, Sweden offers stark and exciting contrasts:
The South has become the stronghold of Architecture and Design, and the capital Stockholm is one of the most vibrant cities in Europe. On the other end, the extreme north is deemed to be the last true European wilderness.
 In Småland, you can visit the film locations of Astrid Lindgren, as it dawns on you how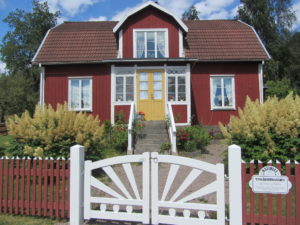 impossibly beautiful Sweden can be.
The weather, and this rings particularly true in the summer, is much better than its reputation suggests. The various land formations cause major climatic differences, pleasant temperatures in summer and sometimes freezing cold in winter.
In short: Sweden is addictive. Come once and you'll come back. According to market research, over 90% of Sweden tourists are repeat visitors.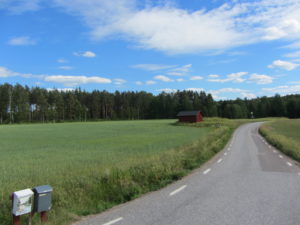 But is it really so surprising? Most central Europeans, plagued by traffic noise, bustle and stress, find pure balsam for the soul in this vast land with empty streets .
To put things in persepctice: The land area is about eleven times greater than that of Switzerland, albeit the population is 9.4 Million
---
The Swedish Right of Public Access (allemansrätten):
In Sweden, anyone is entitled to make his home in the great outdoors, even in areas owned by someone else.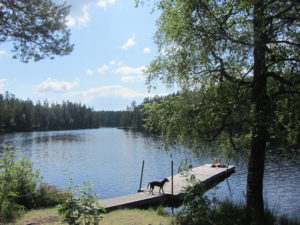 This is what the Swedish Right of Public Access actually means. As you might imagine, this particular right is an important part of Swedish culture. Furthermore, this right grants Sweden nationals and foreign visitors a great deal of freedom to move in nature. On the other hand, generous rights usually entail serious obligations. In other words: Offenders can be accordingly punished. Please do not abuse the right of public access. Heed this advice so that the next generation may still move freely in the Swedish countryside.