Snokebo-Gård's outstanding location caters both to active travellers and those escaping the hustle and bustle for a while.
---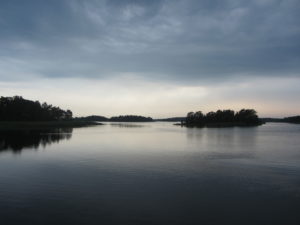 We just don't understand why these beautiful spots are called Småland, i.e. "small country". Småland, in fact, extends from the east coast, with its small beautiful islands, all the way to the west coast. A dream come true for every outdoor enthusiast. Wonderful enchanted trails, quiet roads, or even seemingly unused forest roads are the perfect setting for both relaxed and sporty biking and hiking. Not to mention the countless lakes, whose endless nooks and crannies are best explored by kayak.
Add to that the charming villages dotted with red houses, flying proud yellow and blue flags.
If you have read Ronia the Robber's Daughter, it is not hard to imagine what inspired the writer Astrid Lindgren.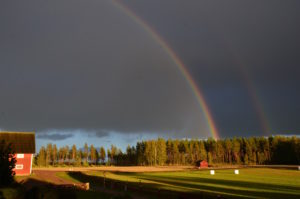 Vimmerby, with approximately 10,000 residents, lies a short 10-minute drive from Snokebo-Gård. This little town can offer everything you need: shops, restaurants, cafes, museums, amusement options, etc.
In the low season, Vimmerby recalls the quiet town in Astrid Lindgren's books. In summer, however, tourists take the area by storm to enjoys its endless amusement options.
On Snokebo-Gård, you can find some time for introspection and relax, or set out on a nature discovery tour.
We live in the heart of Småland, 10 km next to Astrid Lindgren's birthplace.