Holidayhouses & Guest Room
Our romantic holiday houses and bed and breakfast in Swedish style
---
Live the authentic Sweden experience undisturbed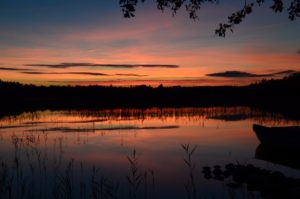 The entire farmhouse is very open and spacious. Each villa offers maximum privacy, even during outdoor activities. Besides the space and tranquility of the Swedish countryside, the region offers endless interesting attractions for adventuresome people.
Each cottage is fully equipped with a kitchen, coffee maker, washer and rowboat. Use of Sauna is included in the price.
Our accommodations are purposefully Wi-Fi free. If you absolutely need to have it, let us know and we shall gladly install a portable wireless box in your house before your arrival. Wi-Fi is included in the rental price.
Each house provides enough parking spaces.
Enjoy Scandinavia's cozy and friendly living experience!
---